By Gene Wagendorf III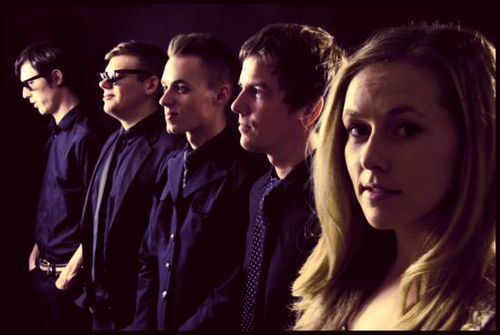 Gold Motel
, the local beach-pop savants behind 2010's undeniably catchy and uplifting album
Summer House
, are gearing up for the release of their self-titled sophomore album on July 3rd. Apparently taking a page from
Kickstarter
, the group is offering fans several unique "bundle" options alongside basic digital and CD purchases. Each price increase features an array of interesting trinkets, but it's the higher dollar levels that, of course, seem truly tempting. The $150 "Super Duper" bundle includes, among a whole bunch of other goodies, a handmade cigar box guitar amp, crafted by none other than lead singer Greta Morgan. Most intriguing though is the next level, where for $250 you get all the goodies, the amp
and
a song written for you, about you, by the band. I wouldn't expect to ever hear that tune live, but it will apparently be emailed to you so that you can convince your friends that you
did
have that week-long love affair with guitarist Eric Hehr and that he's still not over you.
One of the most interesting things to observe about the ever-changing music business landscape is just how bands market their product. Multimedia/multiplatform releases exist alongside the reemergence of the cassette tape. Free digital releases compete for listeners attention against one of a kind, handmade vinyl packages. Some of this stuff is getting silly (sorry,
Björk
), but Gold Motel looks to be offering something for both the casual fan and the diehard. And it seems pretty cool. I mean, who
doesn't
want a song written about them? Communists. That's who.
Anyway, in the end it's all still about great music, and there's going to be a ton of that at
Metro
this
Friday
(
April 27th
). Like how I brought it all back? Gold Motel plays along with
Blah Blah Blah
and
JC Brooks & the Uptown Sound
.
Don't miss it. Oh, and check out the "album teaser" below for a taste of what to expect on the record.