By Andrew Hertzberg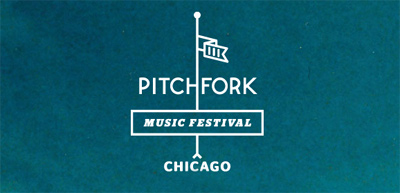 It's only a couple weeks away until Pitchfork Music Festival takes over Union Park for a weekend. The schedule has finally been announced (with color coordinated stages), and there are certainly some tough choices. Considering Tune-Yards and Battles have dropped two of the best albums this year, I'm not too happy about that one. And I'll have to decide if I care more about indie cred by catching Guided by Voices or the bzzzzzzing Das Racist. Oy, first world issues. Anyway, check it for yourself below. What are your greatest conflicts?
Three day passes sold out, single days still available on Ticketweb.
2011 PITCHFORK MUSIC FESTIVAL SCHEDULE:
FRIDAY, JULY 15 – gates at 3 p.m
.
8:30 (GREEN) Animal Collective
7:30 (BLUE) James Blake
7:20 (RED) Neko Case
6:30 (BLUE) Das Racist
6:25 (GREEN) Guided By Voices
5:30 (BLUE) Curren$y
5:30 (RED) Thurston Moore
4:35 (GREEN) Battles
4:30 (BLUE) tUnE-yArDs
3:30 (RED) EMA
3:20 (BLUE) Gatekeeper
SATURDAY, JULY 16 – gates at 12 p.m
.
8:30 (GREEN) Fleet Foxes
7:40 (BLUE) Zola Jesus
7:25 (RED) DJ Shadow
6:45 (BLUE) Twin Shadow
6:15 (GREEN) The Dismemberment Plan
5:45 (BLUE) The Radio Dept.
5:15 (RED) Destroyer
4:45 (BLUE) OFF!
4:15 (GREEN) No Age
3:45 (BLUE) Wild Nothing
3:20 (RED) Gang Gang Dance
2:50 (BLUE) G-Side
2:30 (GREEN) Cold Cave
1:55 (BLUE) Sun Airway
1:45 (RED) Woods
1:00 (BLUE) Chrissy Murderbot Feat MC ZULU
1:00 (GREEN) Julianna Barwick
SUNDAY, JULY 17 – gates at 12 p.m
.
8:30 (GREEN) TV on the Radio
7:40 (BLUE) HEALTH
7:25 (RED) Cut Copy
6:45 (BLUE) Toro Y Moi
6:15 (GREEN) Deerhunter
5:45 (BLUE) Kylesa
5:15 (RED) Superchunk
4:45 (BLUE) Baths
4:15 (GREEN) Ariel Pink's Haunted Graffiti
3:45 (BLUE) Shabazz Palaces
3:20 (RED) OFWGKTA
2:50 (BLUE) Twin Sister
2:30 (GREEN) Kurt Vile & the Violators
1:55 (BLUE) How to Dress Well
1:45 (RED) Yuck
1:00 (BLUE) Darkstar
1:00 (GREEN) The Fresh & Onlys